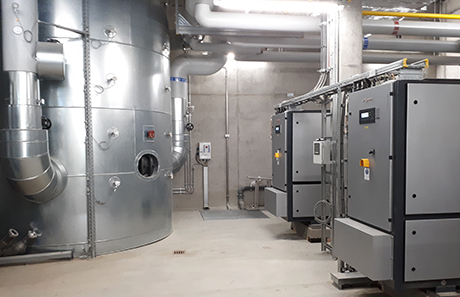 For ZEAG Energie AG Heilbronn, we managed to build the local heating supply for 20 district projects in Heilbronn and surrounding communities within six years.
In the energy centers of these districts we installed our modular SE²MASTER energy center controller, which together with heating substation controller, is connected to the SE²OPERATOR central control system at ZEAG Energie AG.
The standardization of concepts, processes and products was a major factor for ZEAG Energie AG, as it enables a large number of projects to be implemented efficiently in the shortest possible time. This means that, in the future, the heat supply in newly emerging districts can be installed immediately. A heat supply that is based on an integrated system solution for highly efficient plant operation.
Customer benefits
Consistent standardization from process to product enables fast and cost-effective implementation
Standards reduce individual errors and ensure high system security
A universal supply solution offers transparency and allows the operator to monitor the plants at any time
A higher-level central control system enables remote access to energy centers and transfer stations
High supply reliability and flexibility
---