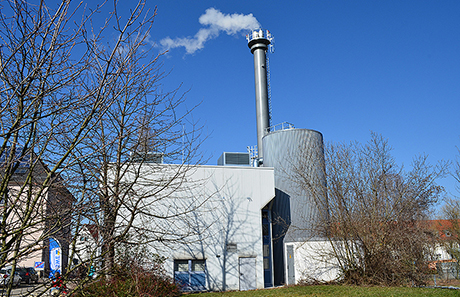 Stadtwerke Esslingen tasked us with integrating the SE²MASTER into the expanded energy center of the Flandernhöhe residential district, a superimposed system that regulates the energy supply of the 700 residential units to date and a further 1150 in the future.
To ensure the heat supply in the district for about 3300 inhabitants, the existing energy center of Stadtwerke Esslingen in Ina-Rothschild-Weg was expanded. A new combined heat and power unit (CHP) with an output of 1.3 MWth and just under 1 MWel will immediately start generating heat and power there. Two buffer storage tanks with a total volume of 220 m3 enables storage of the excess heat that is generated. In times of increased capacity utilization, two peak load boilers with a total output of 3.8 MWth provide support with additional heat.
Customer benefits
Conversion and commissioning of the existing plant during operation
Buffer storage management with runtime optimizations for producers
Producer management for optimized use of individual producers
Integration of new CHP into the plant
The plant is linked to the heat conduction system of the Esslingen public utility
The plant is connected to a virtual power plant to optimize the use of the CHP
Picture of the project you will find at our news.