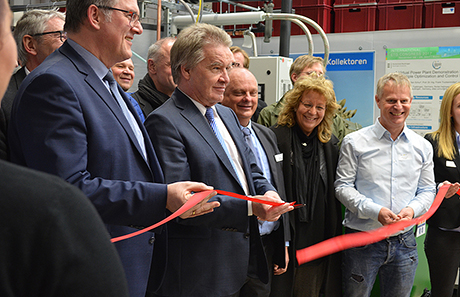 As a partner in the "Virtual Power Plant Neckar-Alb" network, we provided the central control system during the demonstration project. This system brings together the various producers, consumers and storage facilities on the basis of renewable energy generation
The relevant data from the various producers, consumers and storage facilities as well as the network status in the virtual power plant converge in a central control system that we developed. It also serves as an information and research platform for areas such as cogeneration, demand-side management, capacity marketing, sector coupling, e-mobility, network optimization and energy storage.
The partner network provided the various players in the energy supply industry with a testing environment and helped facilitate a professional transfer of knowledge and practical experience. By developing innovative components in all areas, the aim of the network is to create a flexible, standardized system for virtual power plants that ensures the coupling of different individual systems at all times while taking into account the individual viewpoints of traders, suppliers, network operators and users and guaranteeing an optimum cross-connection of electricity, heat and cooling.
You can find out what lies behind the VK Neckar-Alb in a Video (German language only) from the university of Reutlingen.
You can read the press release of the ministry of the environment here (German language only).
Further information and pictures of the ceremonial commissioning can be found here.